Description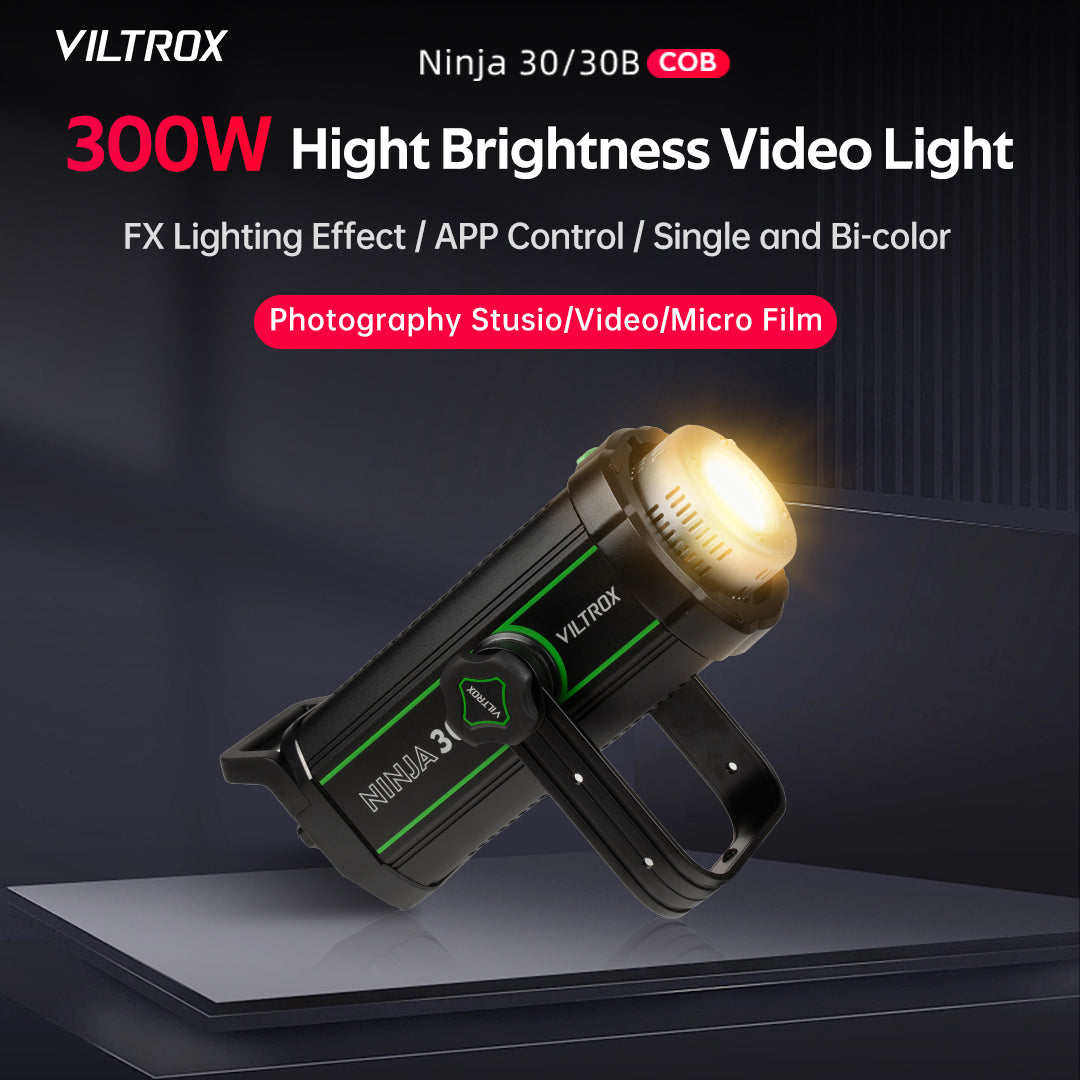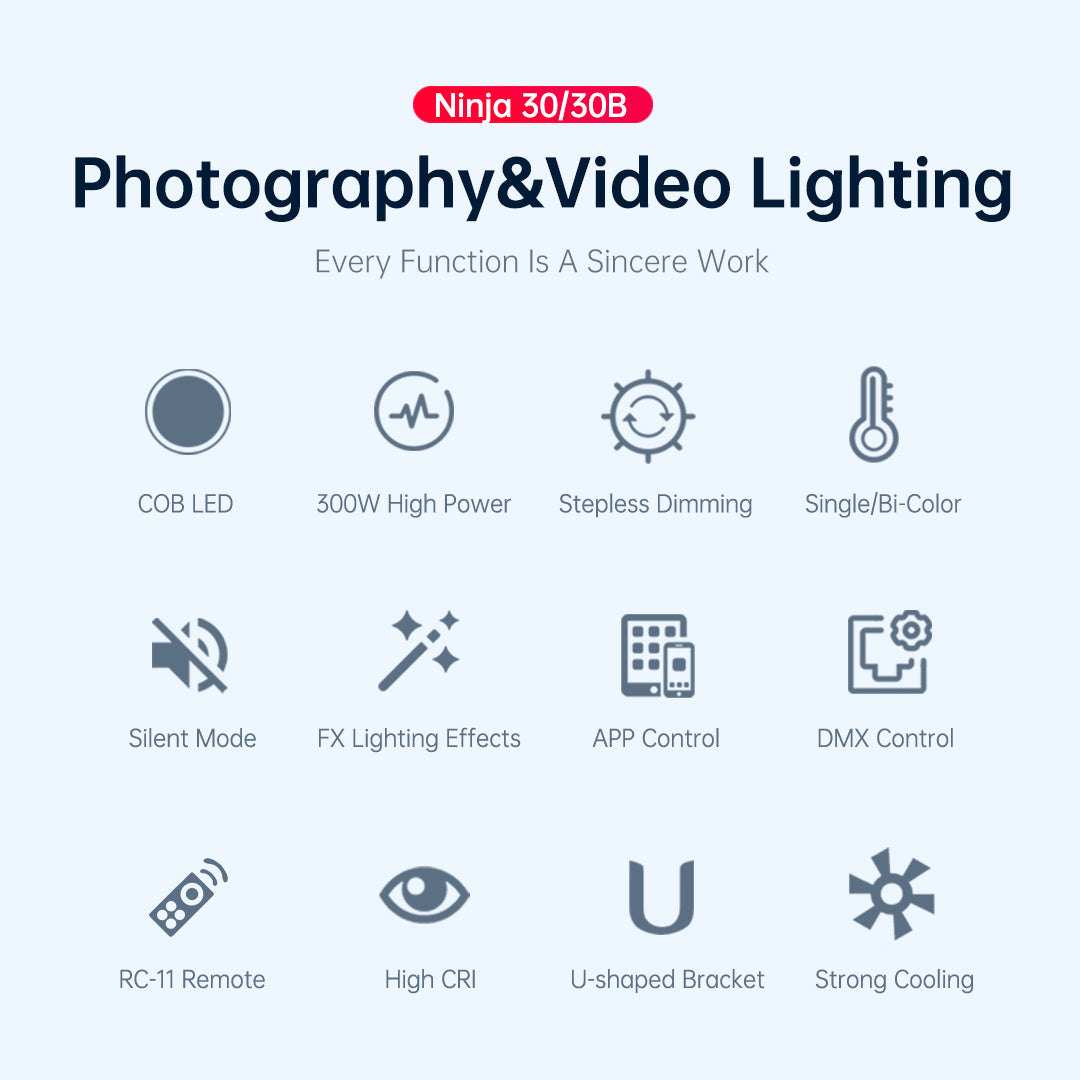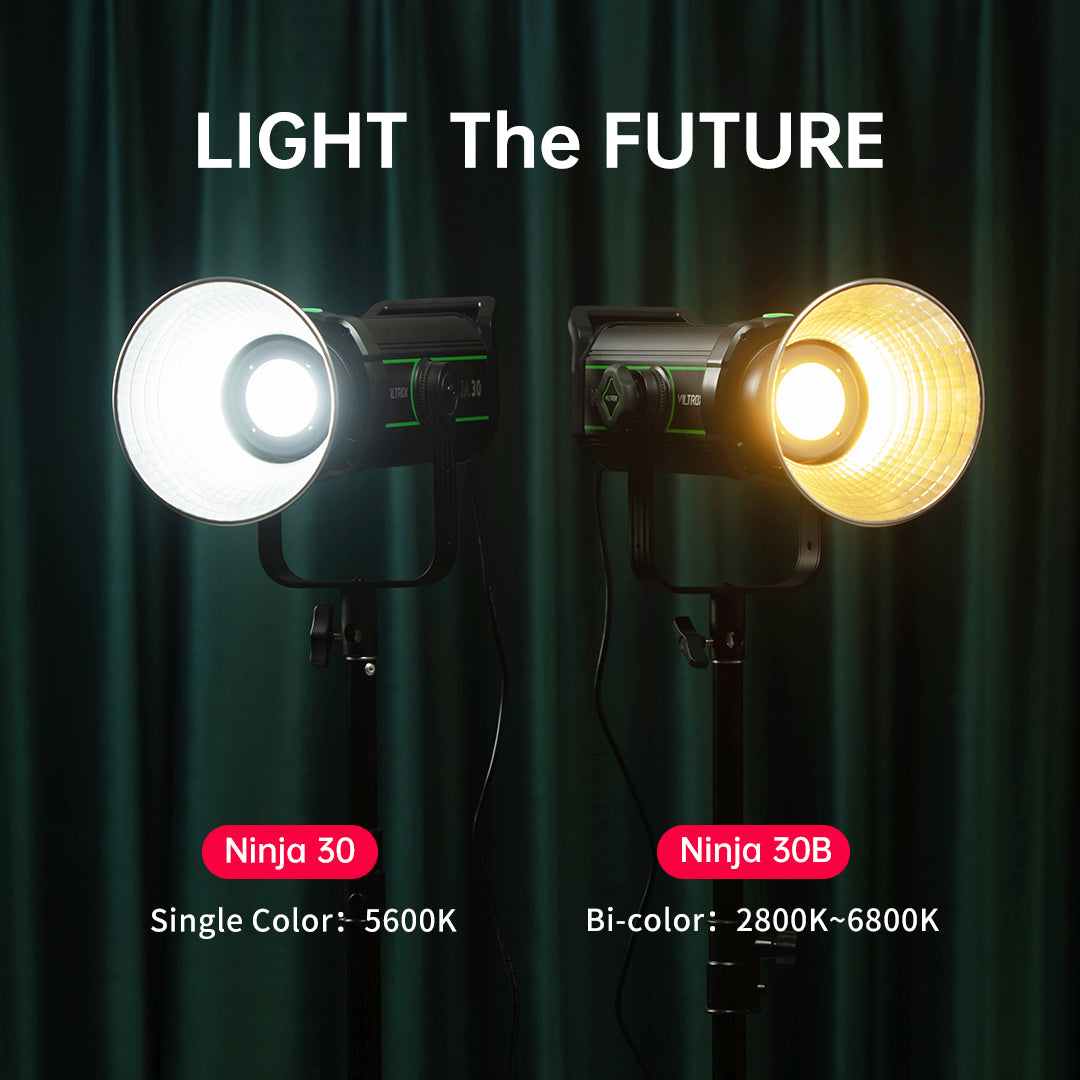 NINJA 30 series are 300W high-power point light source LED video light, with high illuminance output, supports a variety of professional control methods, standard Bowen bayonet and a variety of light control accessories, high-quality aviation aluminum metal body. The performance of NINJA 30 series have been unprecedentedly improved in all aspects, bringing you a more professional and efficient film and television lighting experience!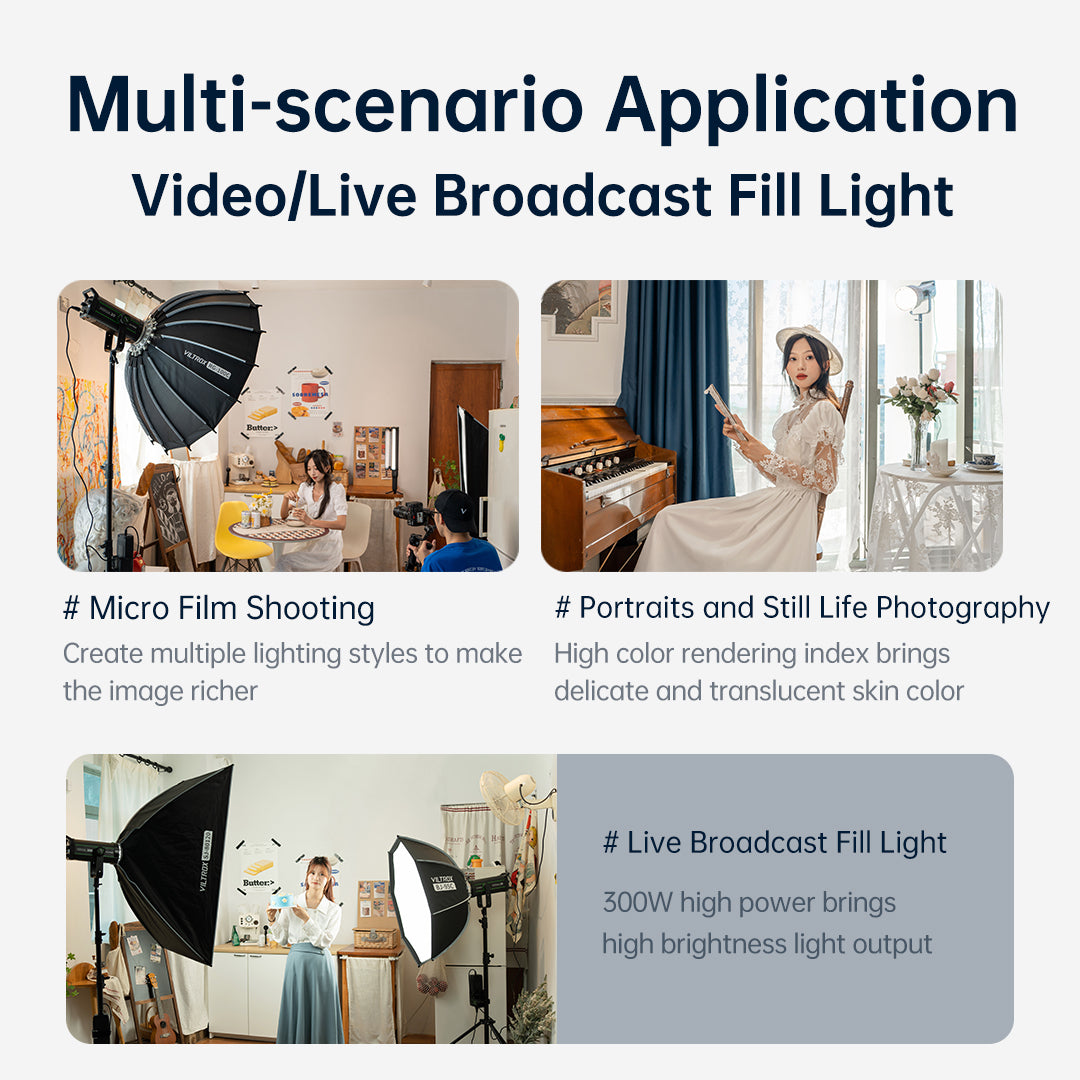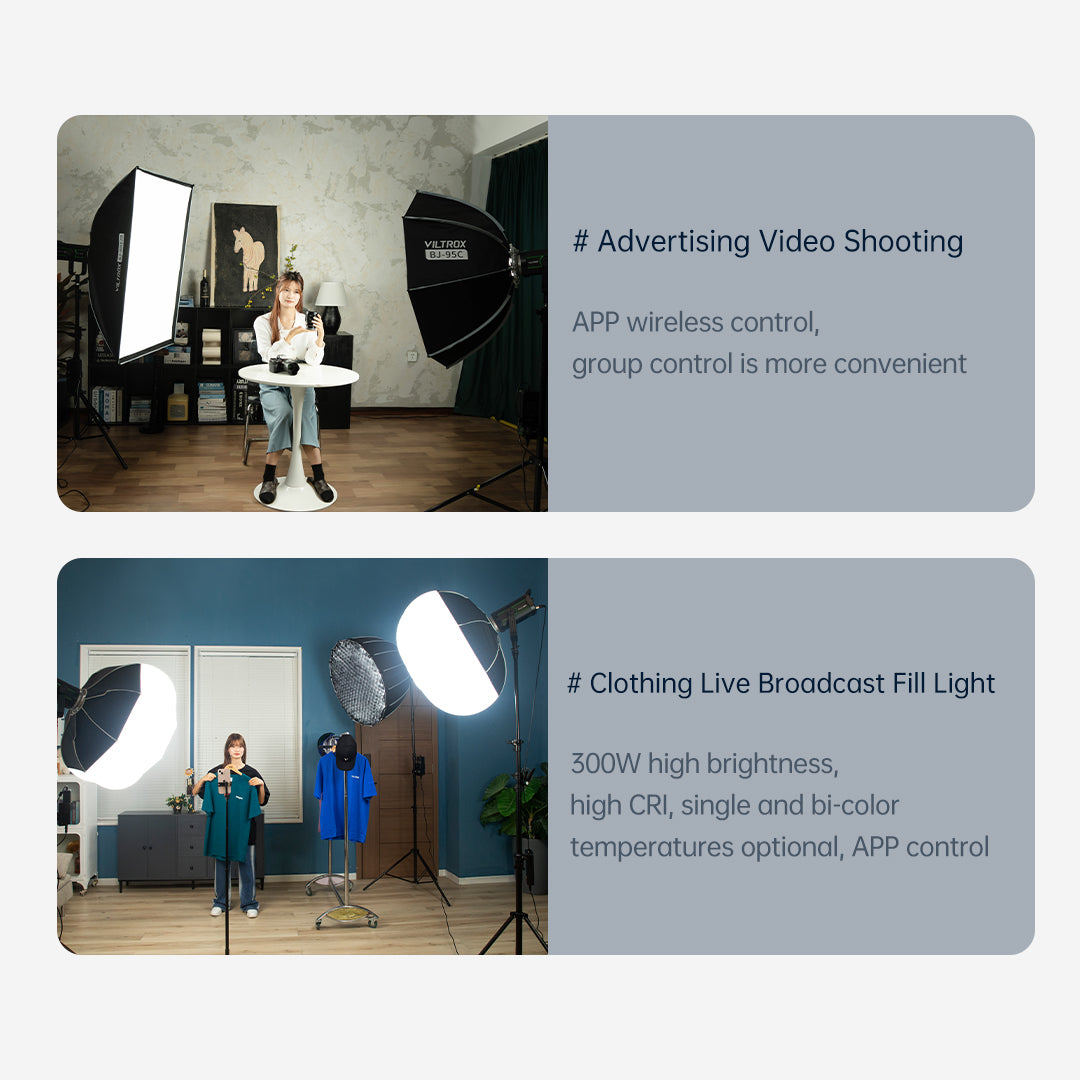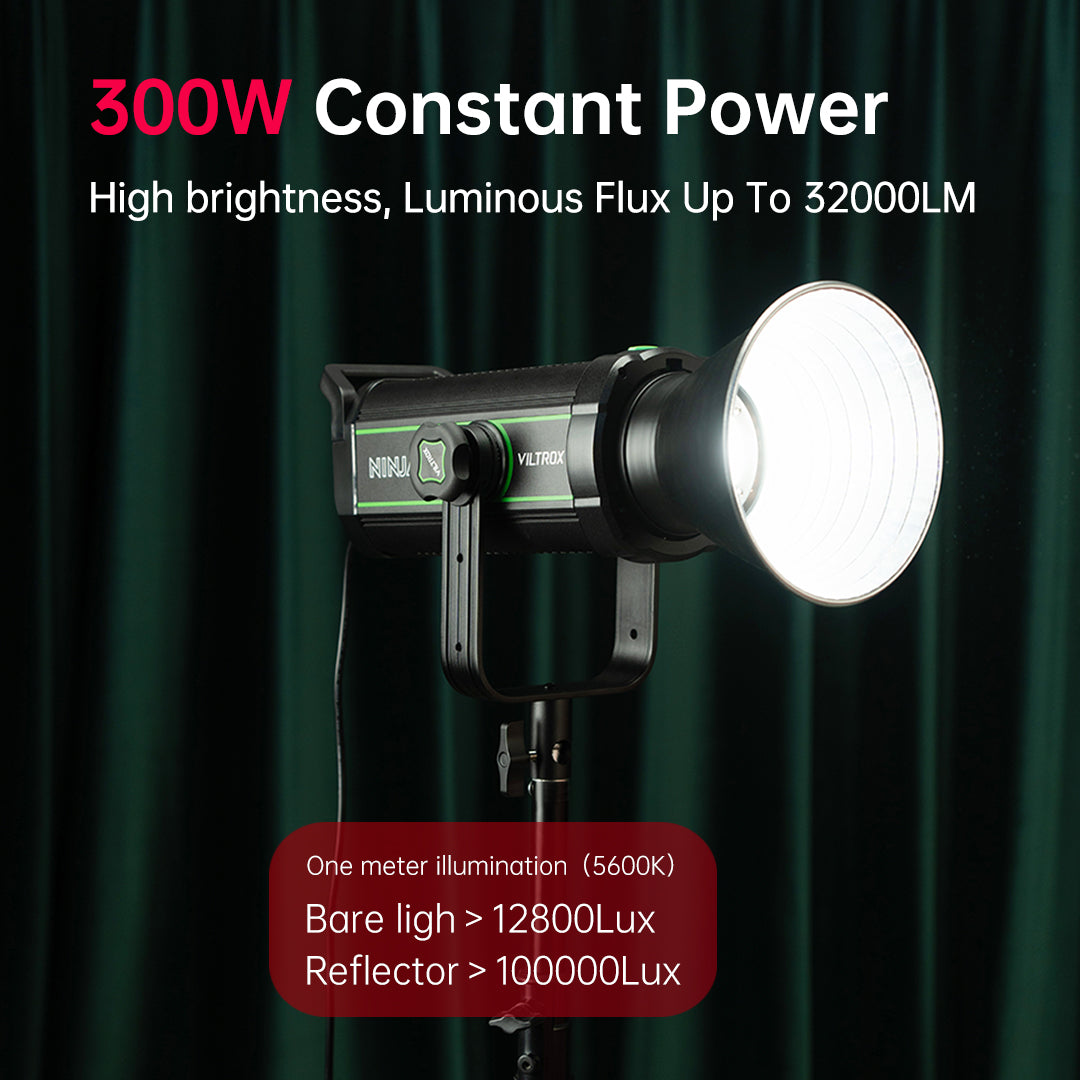 The NINJA 30 series can provide 300W of high brightness. With a 55° standard lampshade, the illumination can exceed 100,000LUX at a distance of 1 meter, which can effectively cover the shooting needs of large scenes.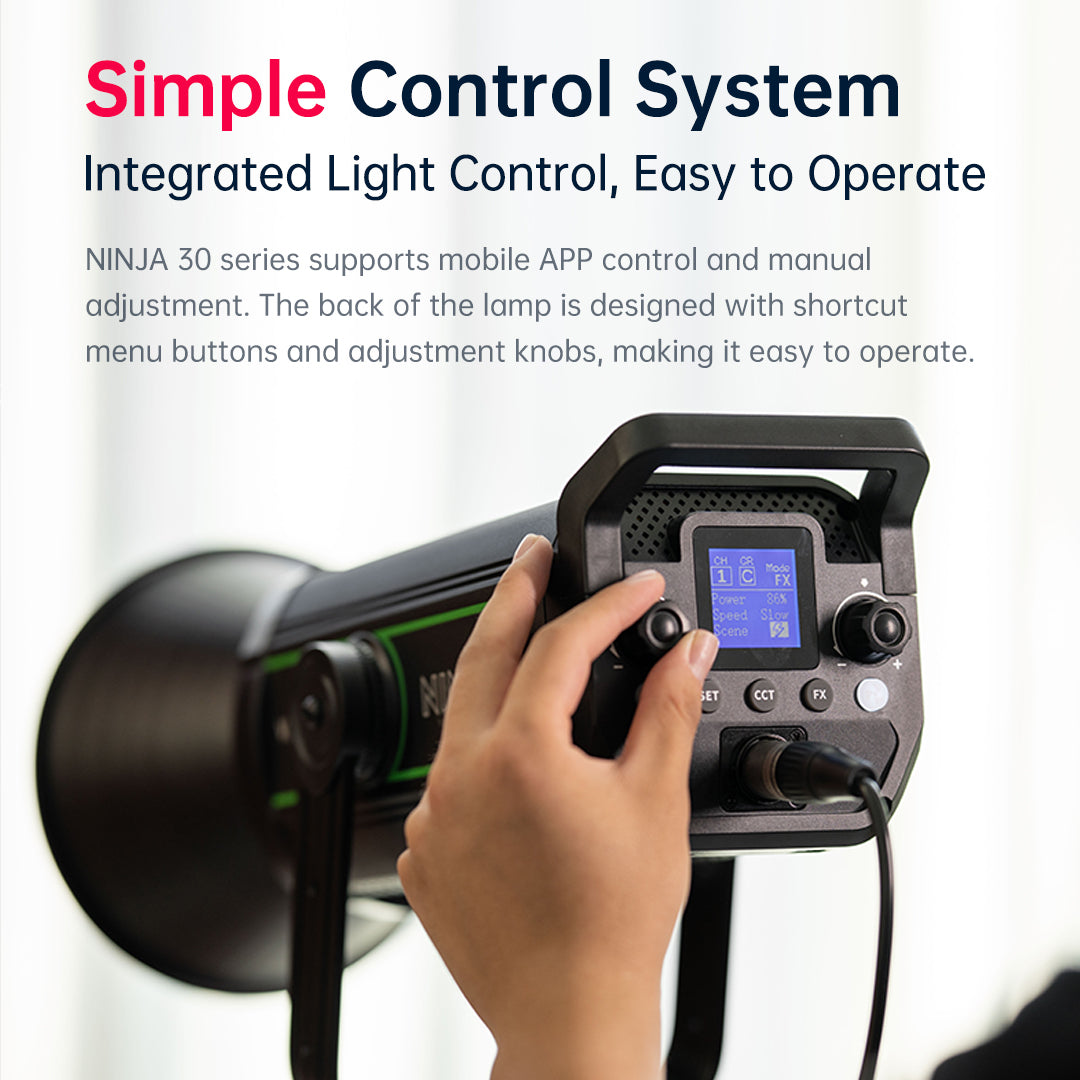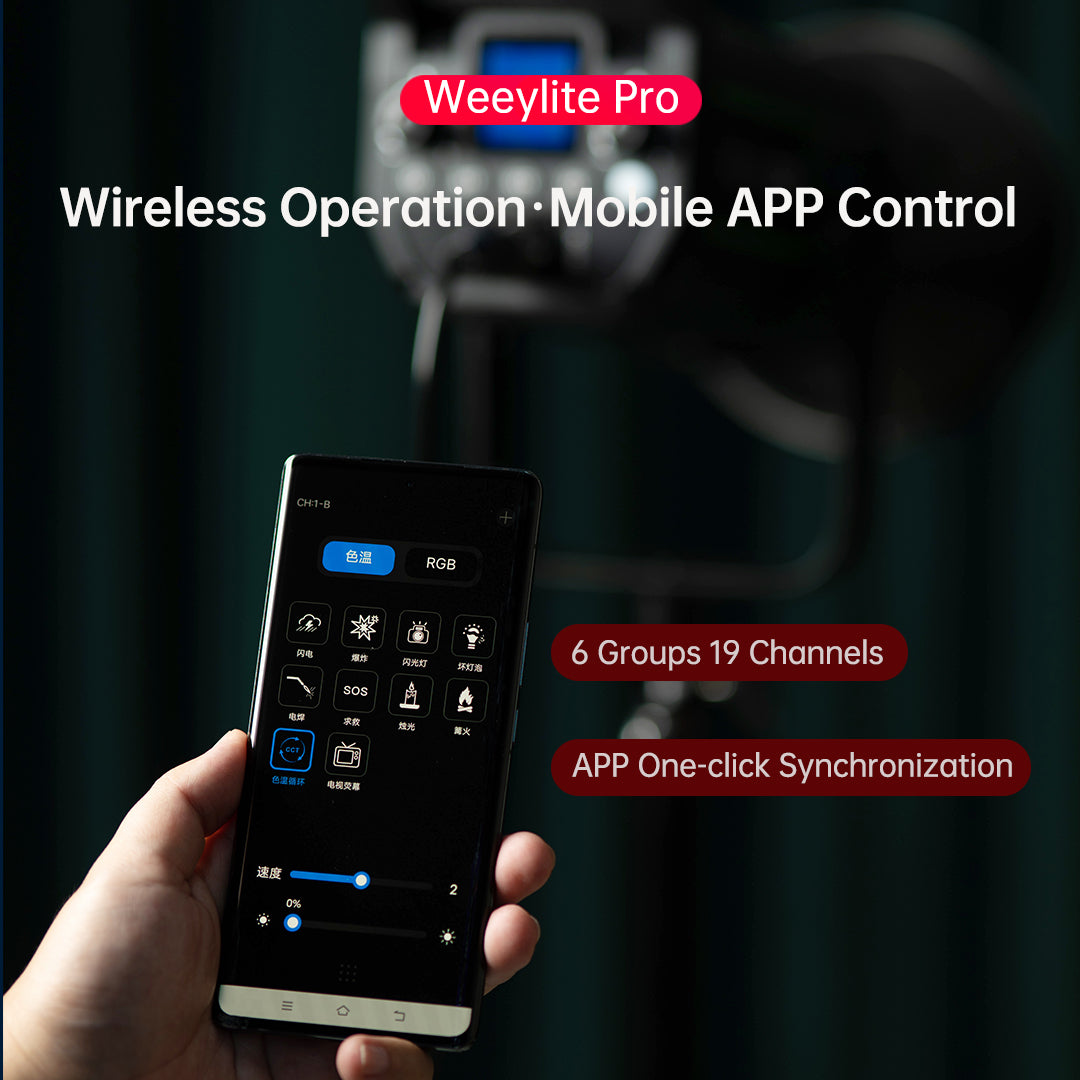 Built-in wireless receiving chip, through the WeeylitePro APP, you can accurately control the settings and parameters of various lights of the NINJA 30 series on your smartphone or tablet, unlocking more excitement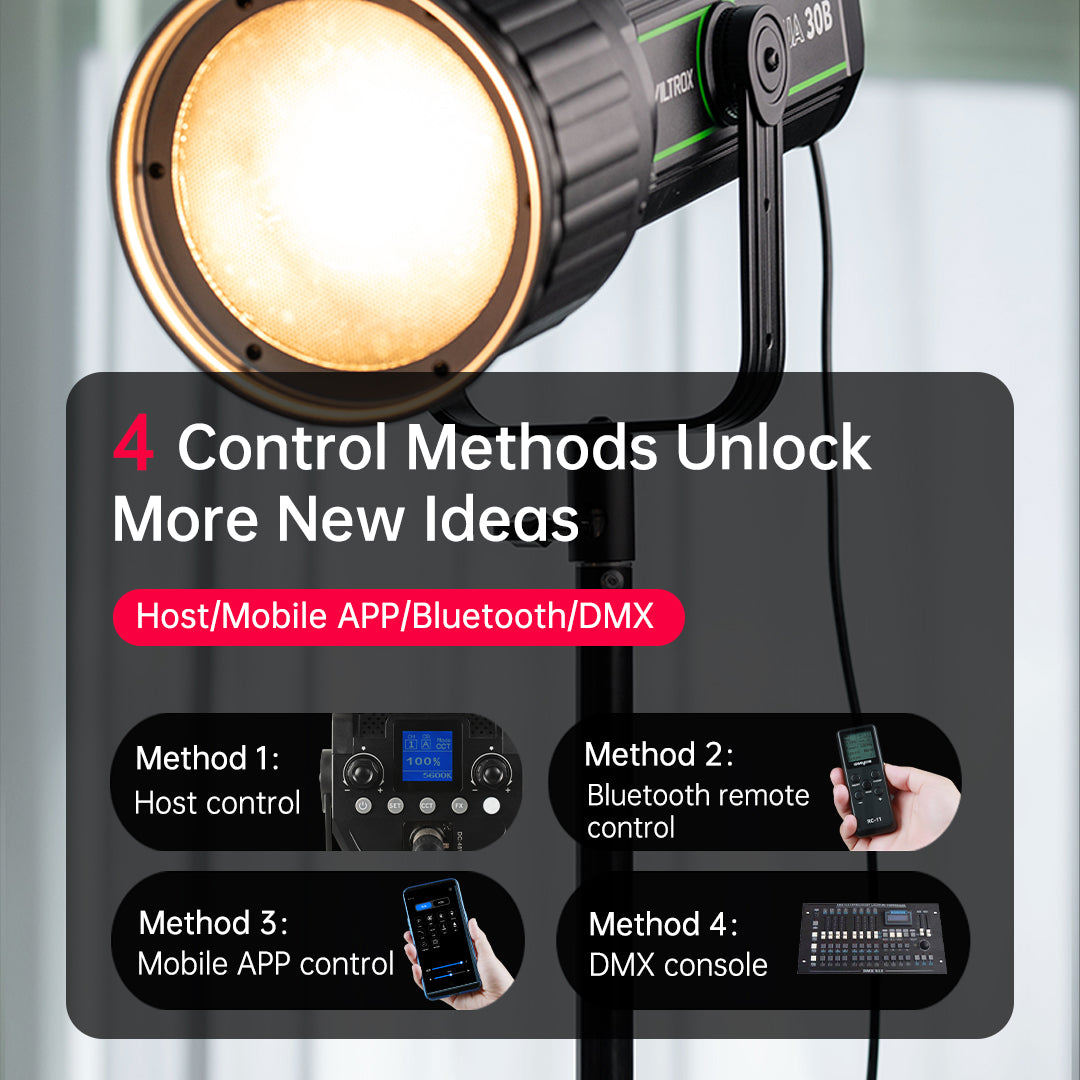 NINJA 30 series lights adopt wireless remote control adjustment technology, with 19 channels in 6 groups controlled separately. The brightness, color temperature, light effect, etc. can be adjusted through a variety of dimming methods.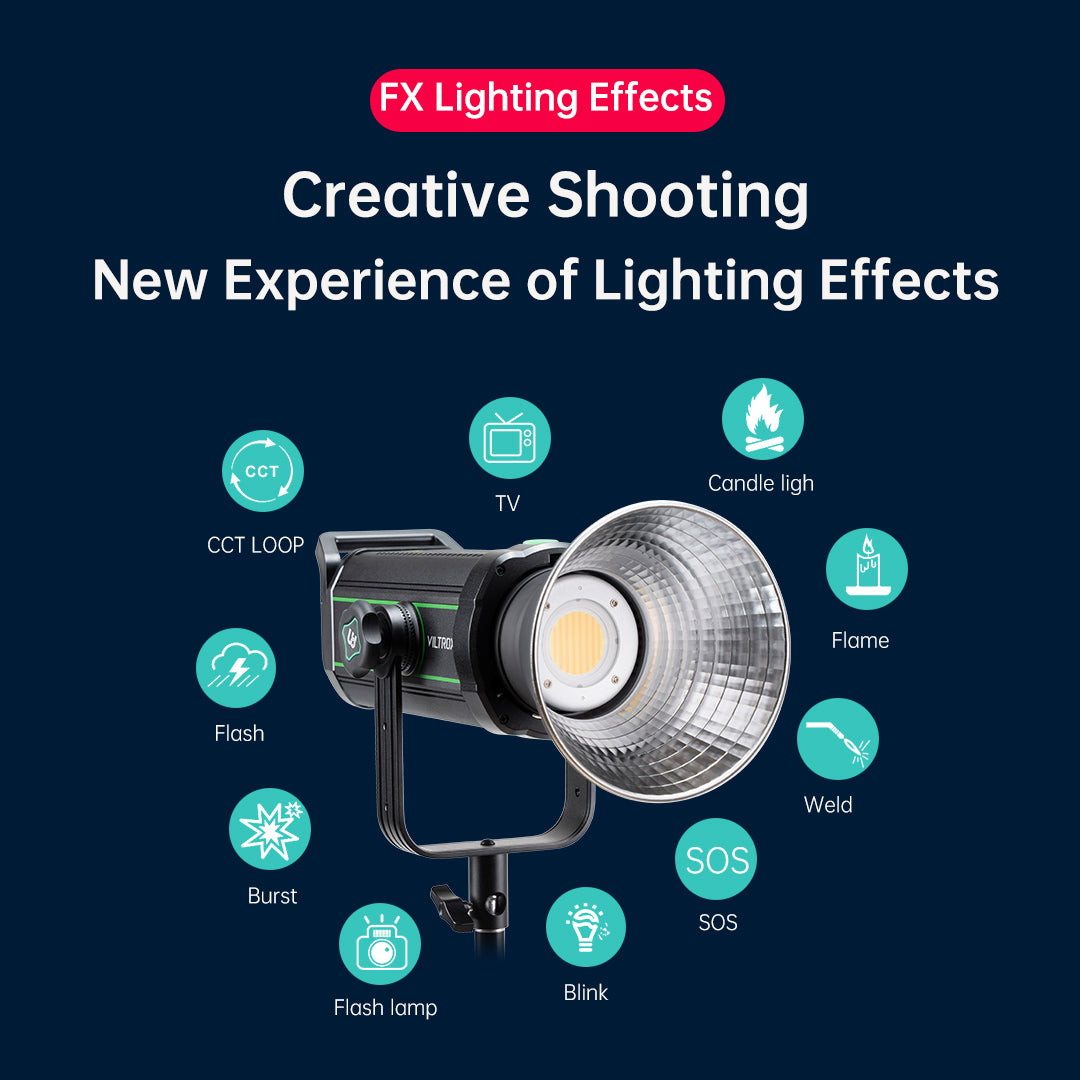 ninja 30 has 6 lighting effects: Flash, Burst, Flash lamp, Blink, Weld, SOS.Ninja 30B has 10 lighting effects: Flash, Burst, Flash lamp, Blink, Weld, SOS, Candle light, Flame,CCT LOOP, TV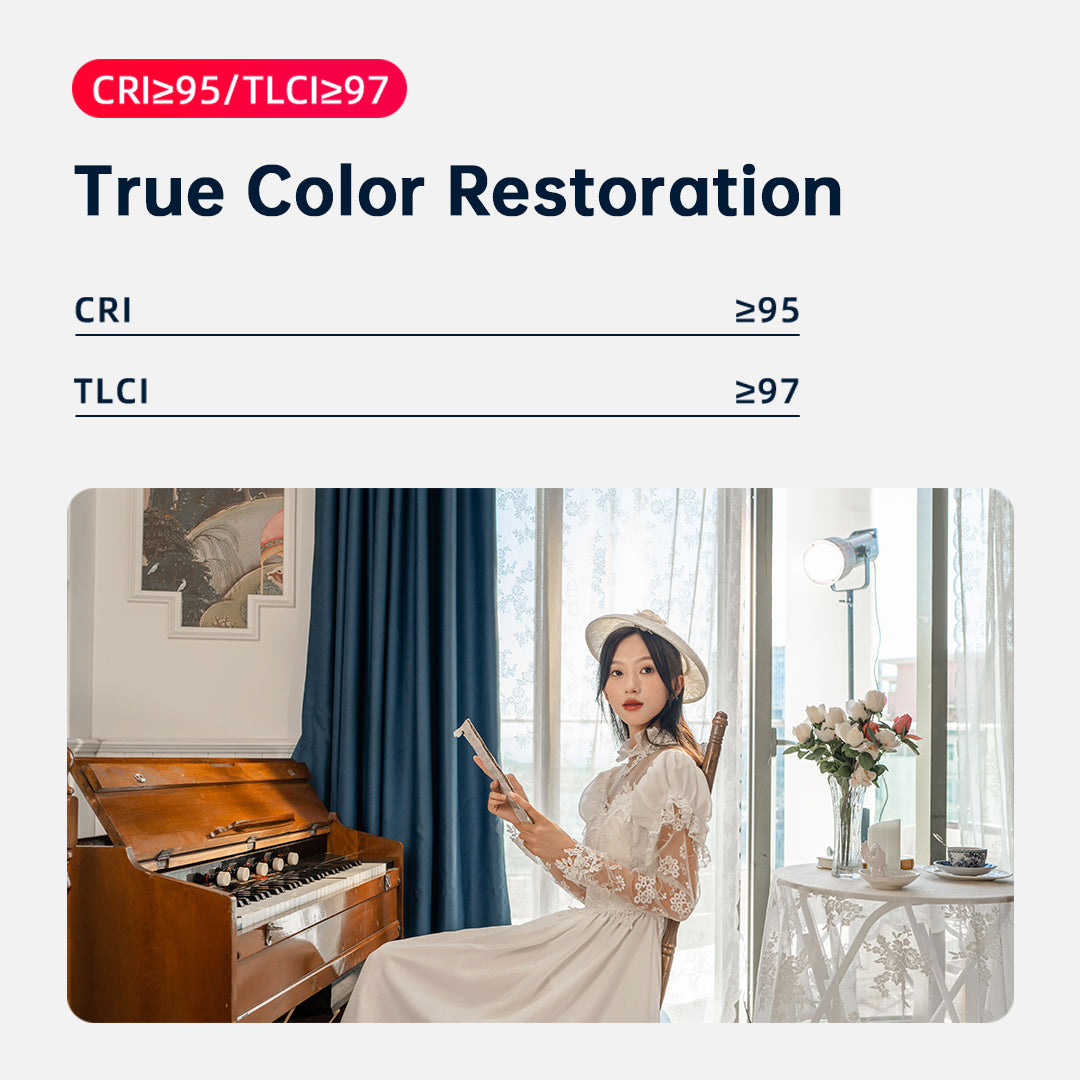 The NINJA 30 series adopts high-standard light source quality and has an outstanding color rendering index,CRI≥95, TLCI≥95, with super high CRI, no need to make any color correction in the later stage.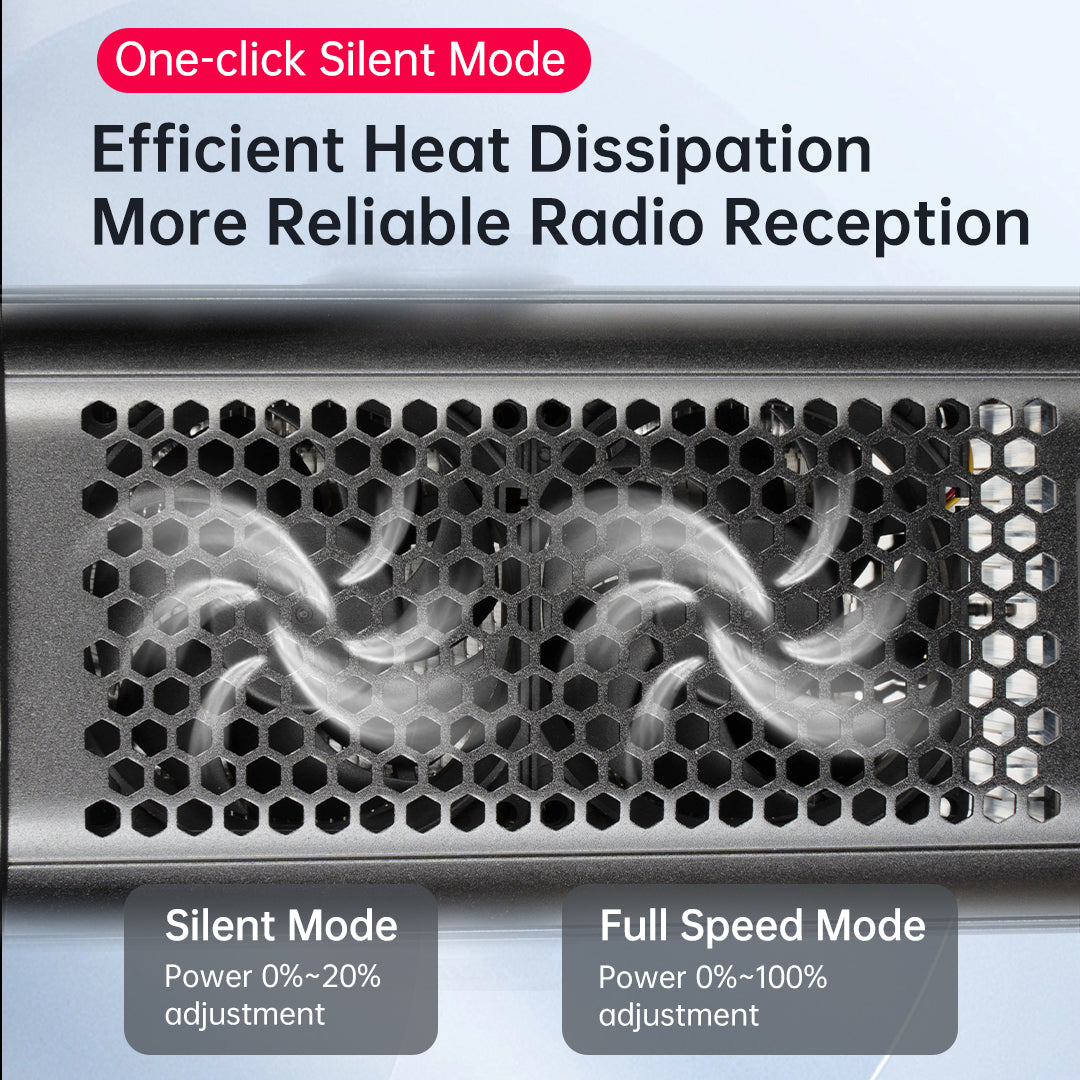 It adopts a silent fan design, and the maximum noise at full power output is only 26db. In addition, the lamp body is equipped with a silent mode button to control noise with one button. The excellent noise control ability allows you to perform simultaneous sound collection tasks without any trouble.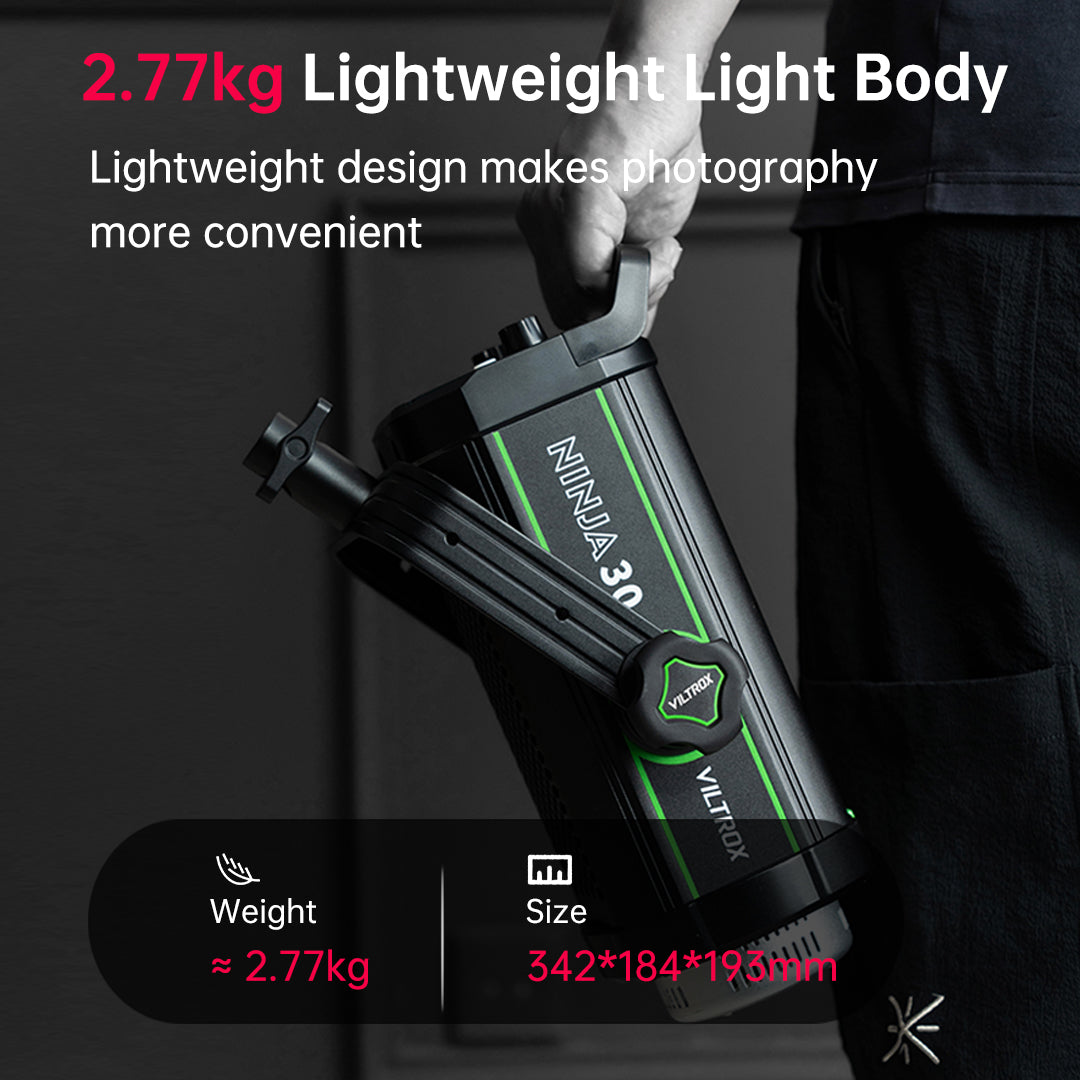 The small and lightweight body of the Ninja 30 series is not only easy to hold, but the universal bracket interface can also be quickly installed on the bracket stabilizer, making it easy to carry when going out and meet the needs of different scenarios.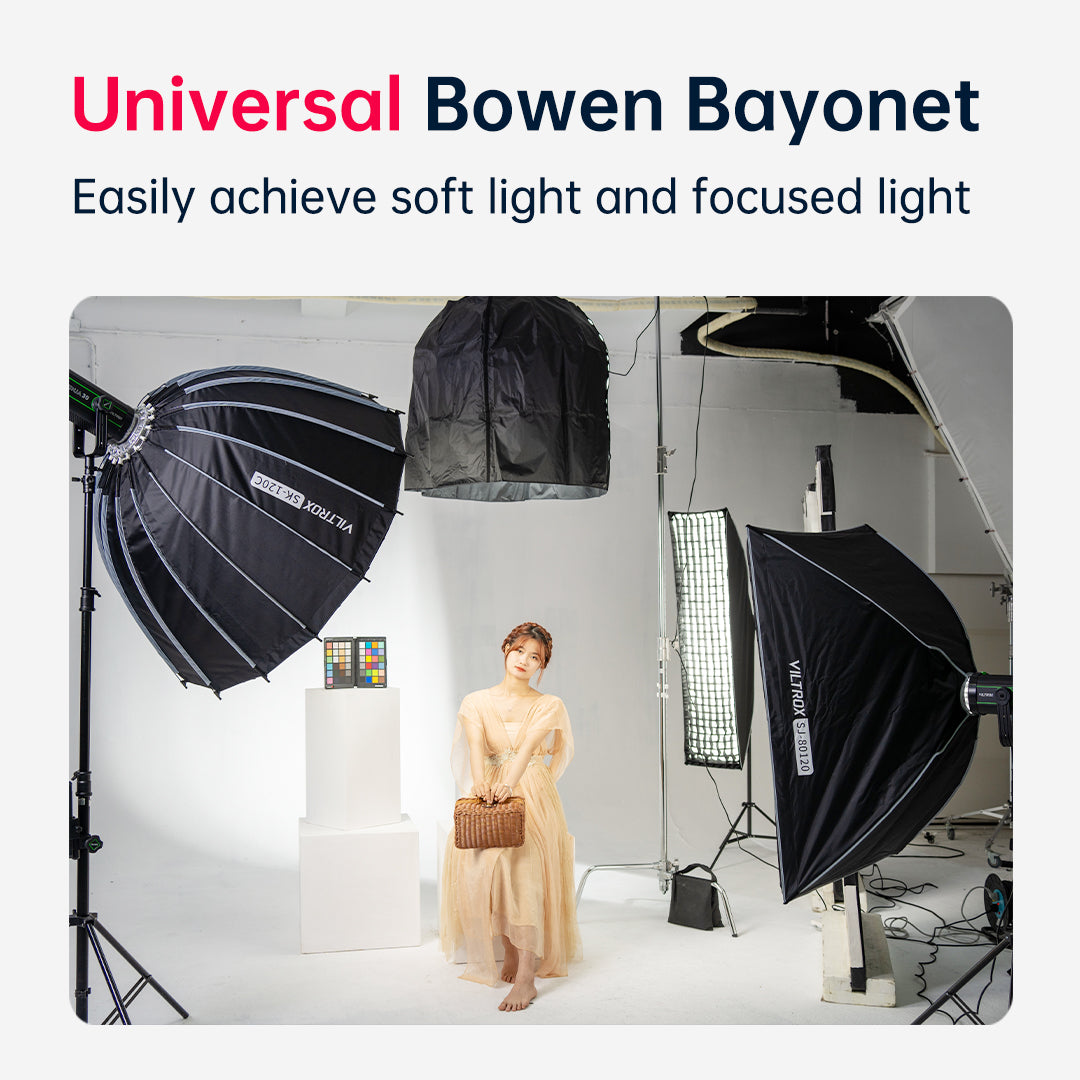 The NINJA 30 series is equipped with the industry-wide Bowen mount and is compatible with VILTROX photography accessories: octagonal softbox, deep parabolic softbox, spherical diffuser, etc., to meet the lighting needs of different occasions.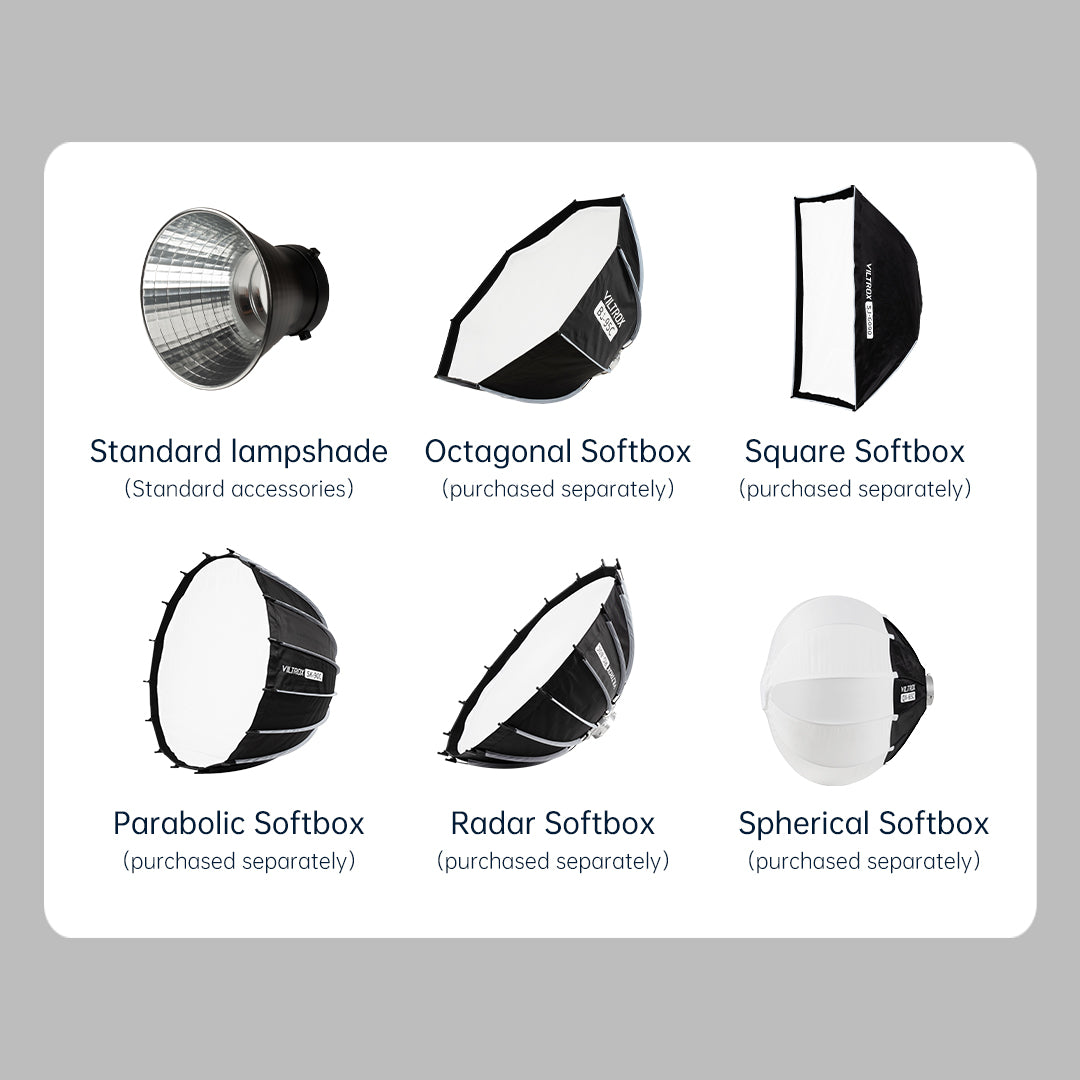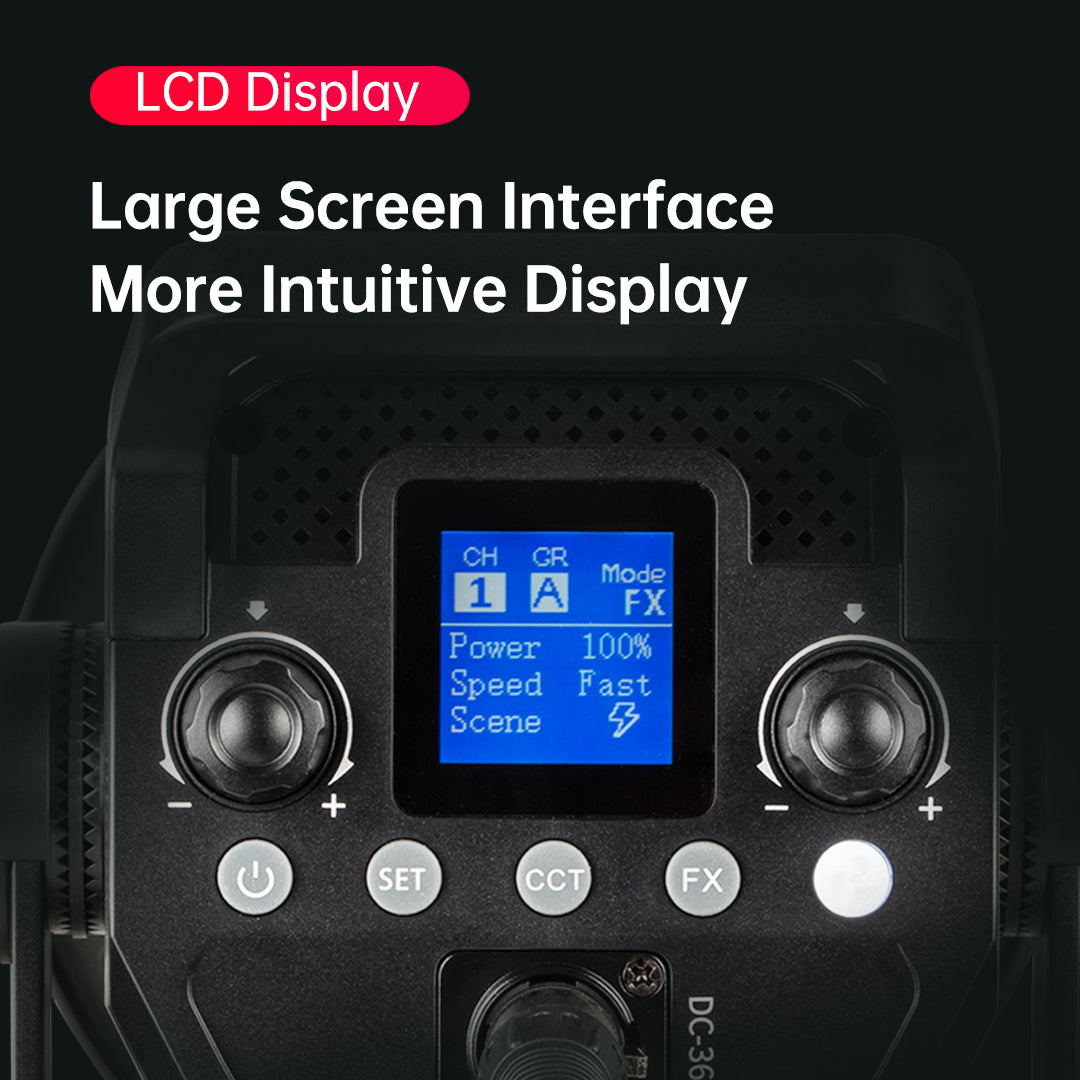 Equipped with LCD display, the operation is simple and intuitive, the parameters are clear at a glance, easy to use, easy to learn and operate.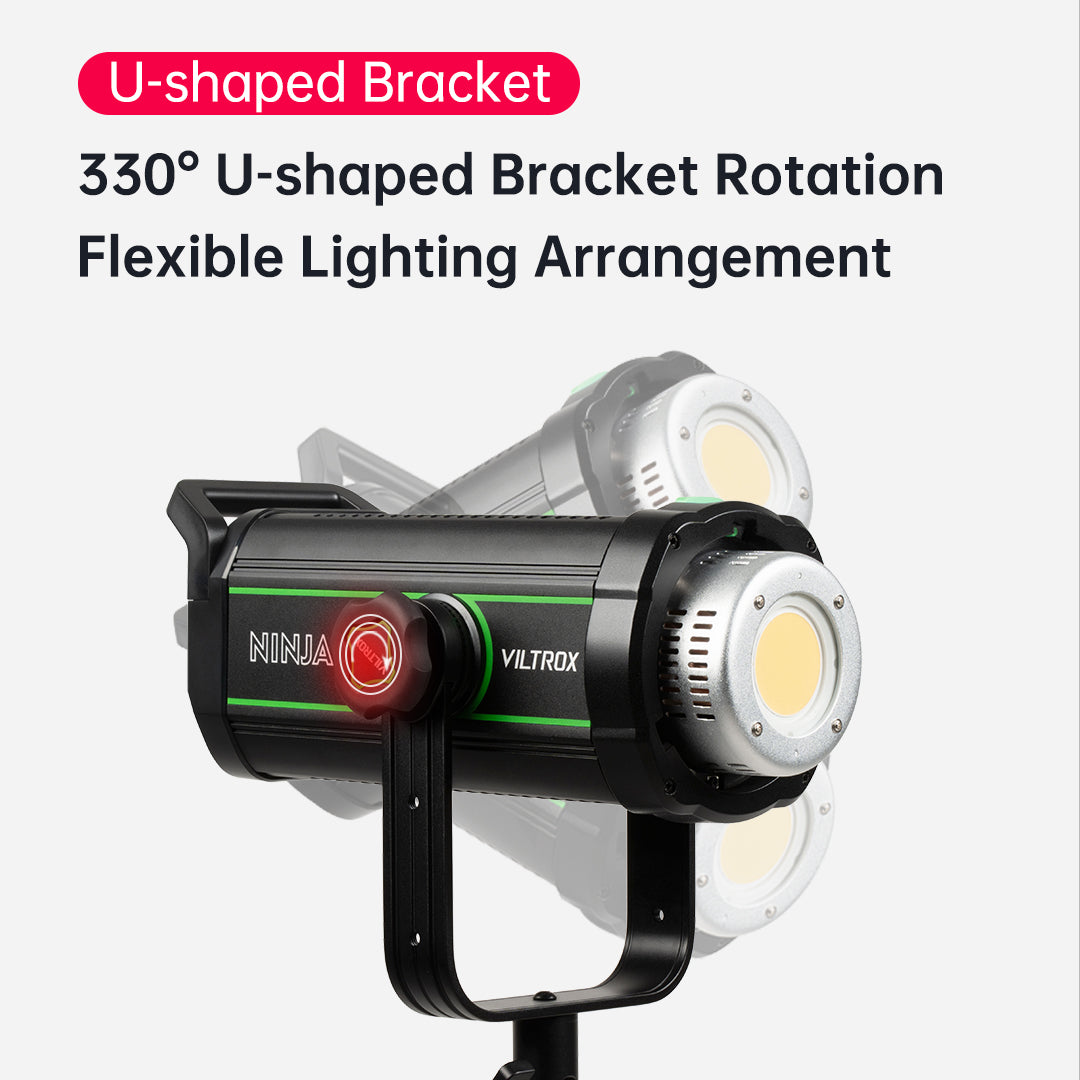 The new U-shaped bracket design can be suspended or installed on a light stand, making it easy to adjust various angles and flexibly arrange lighting to meet various photography needs.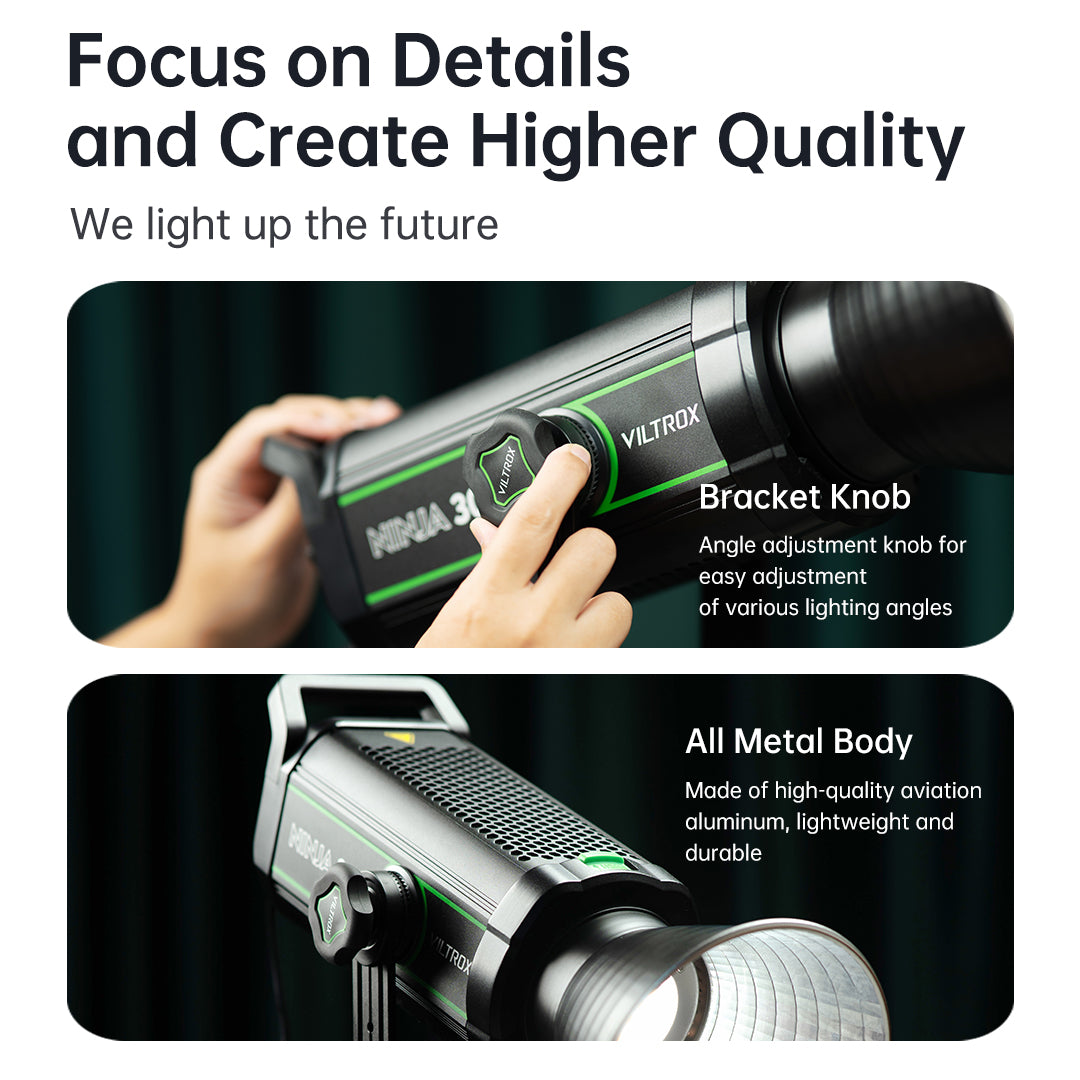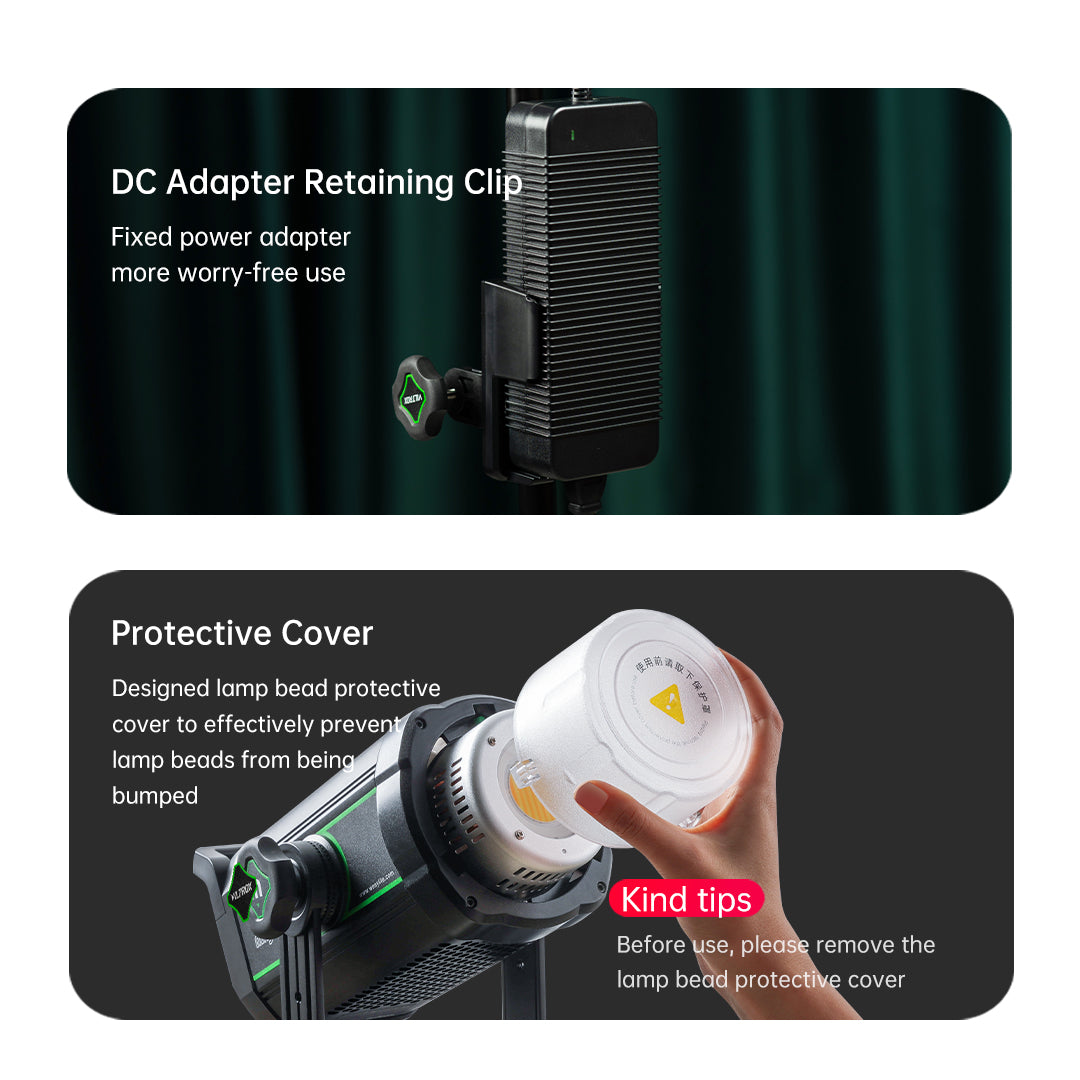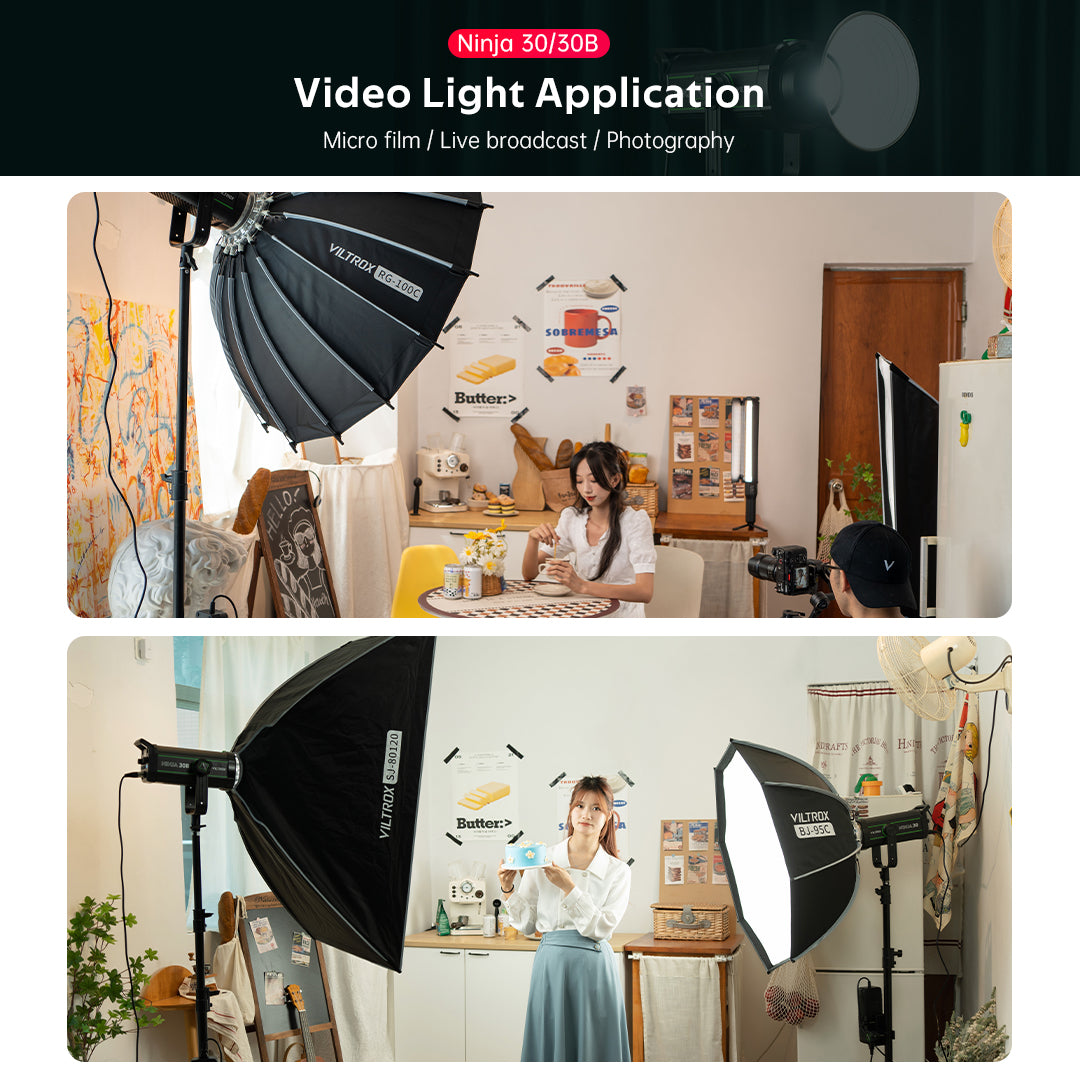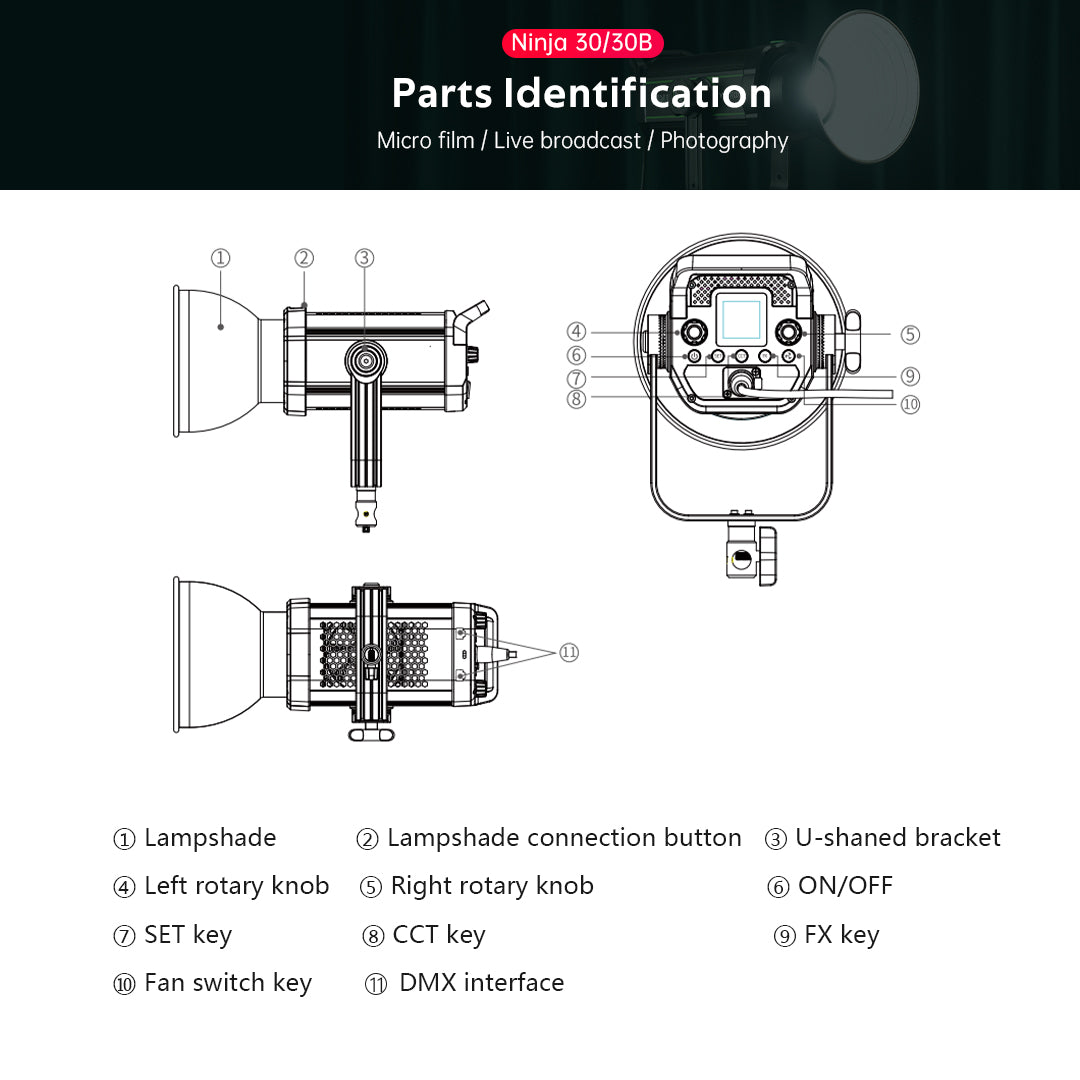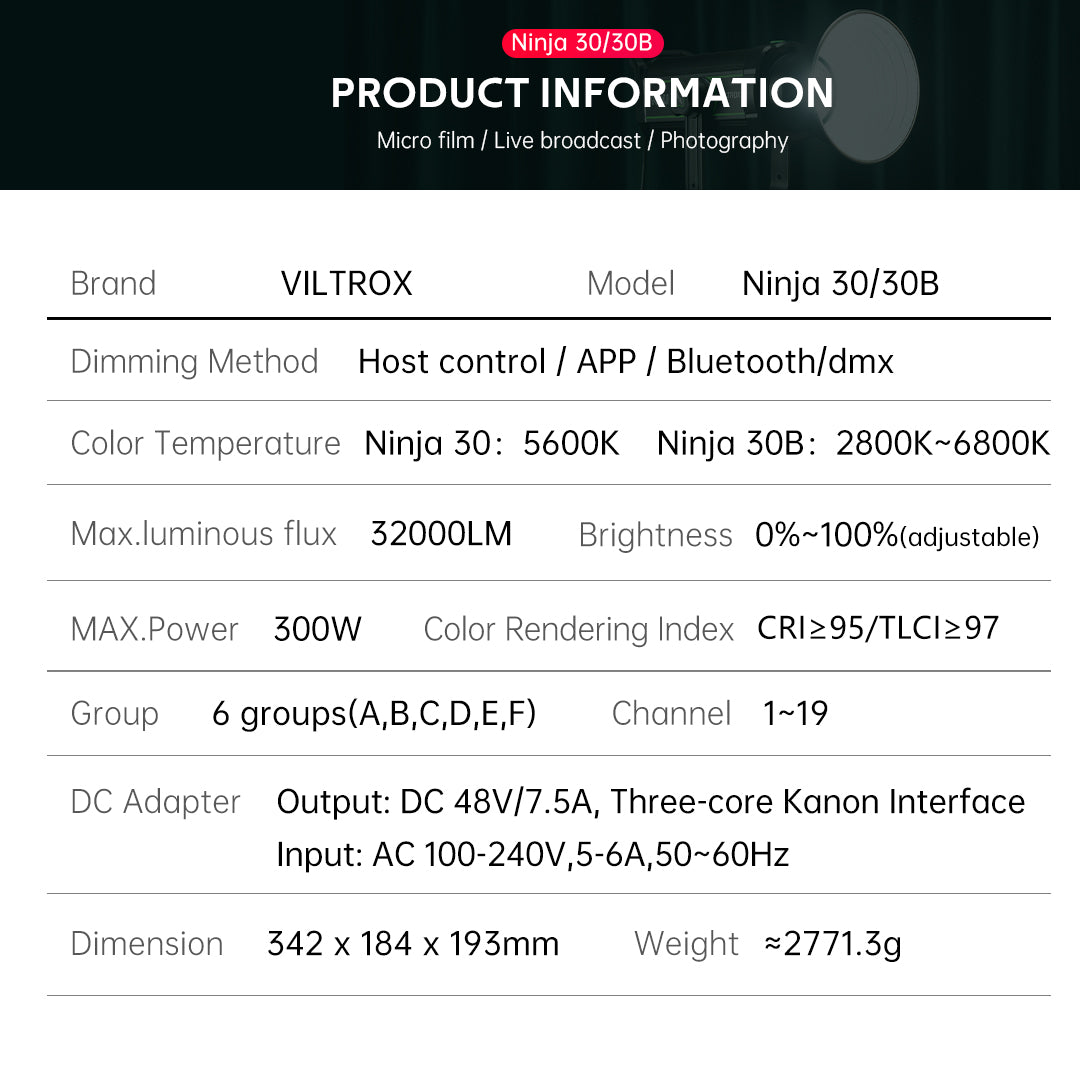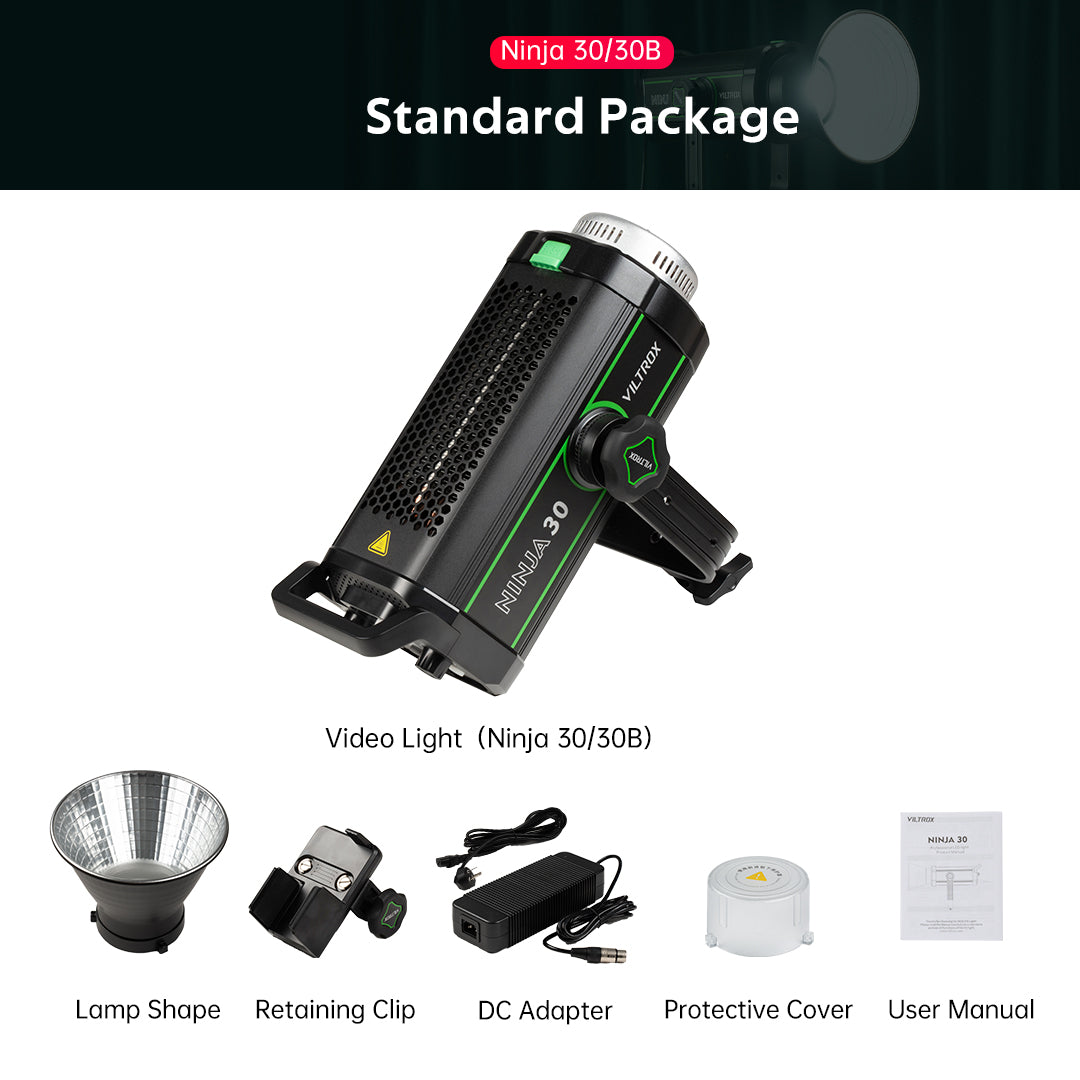 Payment & Security