1. Photo Contest Introduction
The annual Viltrox Global Photo Contest is about to begin! The purpose of this contest is to provide Viltrox lens photographers with an opportunity to develop their photography hobbies and display their excellent photography works. Through the lens, they can explore the beauty of people and things around them, present different views on the world, or discover beauty or art. The contest does not limit the theme of the work, but can cover portraits, landscapes, architecture, humanities and other fields.
The contestants are not limited to nationality, occupation and age, etc., but the shooting equipment of the work must be the lens of the Viltrox brand.
Click here to join now: 2023 Global Photo Contest
2. Generous Prizes
A total of over $15,000 worth of prizes will be awarded to participants in this competition. Here are the prizes. 1 first prize, 2 second prizes, 5 third prizes, 5 finalists.
First Prize 
Fujifilm XT-5 Camera
RODE NTH-100 Headphones
YCOnion Chocolate Montorized Slider
PGYTECH OneGo Backpack+ Camera Clip Bundle
TILTA Mirage Matte Box+VND
IFOOTAGE A150S II+K5
VAXIS VFX 95MM Filter Kit
Lexar 128GB SD Card + USB-C Reader
VILTROX AF 13/1.4 XF
Photo Album
Second Prize
Second Prize(Option)
Package 1
RODE VideoMicro
TITLA Air Windbreaker
YCOnion Lasagna Teleprompter
PGYTECH Tech Organizer Kit
IFOOTAGE Tripod TA6S
Lexar 128GB SD Card + USB-C Reader
VAXIS VFX VND-CPL FILTER
VILTROX AF 13/F14 XF/E/Z
VILTROX AF 75/1.2 XF
VILTROX NINJA 10B Standard
VILTROX DC-550 Pro Monitor
Photo Album
Package 2
RODE VideoMicro
YCOnion Lasagna Teleprompter
PGYTECH Tech Organizer& Mini Tech Organizer
IFOOTAGE 60ND Video Light
Lexar 128GB SD Card + USB-C Reader
VAXIS VFX VND-CPL FILTER
VILTROX Tripod VX-18
TITLA Air Windbreaker
VILTROX K21 Lights* 2
VILTROX AF 13/F1.4 XF/E/Z
VILTROX DC-550 Pro Monitor
VILTROX AF 75/1.2 XF
Photo Album
Third Prize
PGYTECH Protective Wrap
VAXIS Streak Filter Blue
Amazon Card $200
VILTROX AF 24/35/50mm FE/Z
VILTROX Jacket
VILTROX 15C RGB LED Panel
VILTROX Adapter Ring
Photo Album
Finalist Prize
Viltrox Store Gift Card $200
Weeylite S05 Kit
VILTROX T-shirt
Photo Album
3. Contest Rules
1. Submission period: April 10, 2023, 09:00:00 - June 10, 2023, 23:59:59.
2. Entrants: VILTROX lens users worldwide
3. (Very important!) Both the entry form and the entry must be submitted and both must be named according to the following requirements
Name: Participant's name + # lens model used + <entry title>.
Example: Zhang Shuai - Viltrox 75mmF1.2 XF - <Early Summer 2023>
Entry Form Download: VILTROX 2023 Photo Contest Entry Form
4. Submission channels:
1). General channel (all entrants can submit)
① Submit your entry form and 1-2 entries. JPG format with EXIF information to (remember to name them)
Click here to upload your entry form and entry
② Or send the entry form and photos to marketing01@viltrox.com
5. Judging criteria:
The jury of this competition will judge the entries based on "Expression and presentation of the theme" (40%), "Color saturation" (20%), and "Focus and exposure" (20%), and The entries will be scored according to "Composition" (20%). The final winners will be announced on the official VILTROX Weibo / WeChat public number / Xiaohongshu / WeChat community / Facebook / Instagram / YouTube / Twitter and other platforms.
4. Judging Criteria: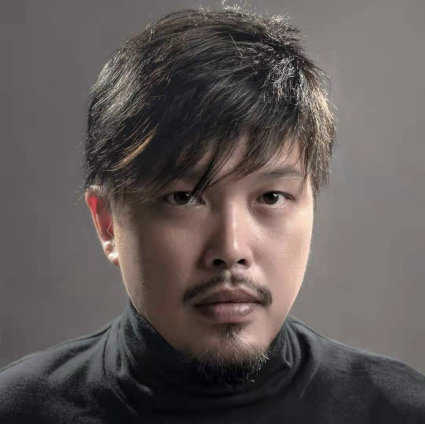 Roger Tan(Malaysia)
WPC Best of nation 2020, China top 10 Portrait Photographer, WPPI double master, MPA (The Master Photographers Association), UK, Judge, ISPV (International Summit of Photographers &Videographers), EU, Speaker, WPPM (Wedding & Portrait Photographers Malaysia), Malaysia, Judge and Speake, Asia WPA (Asia Wedding Photographers Association), HongKong, Judge and Speaker, WE Europe Judge, EPA Europe Judge, WPPP Judge, etc.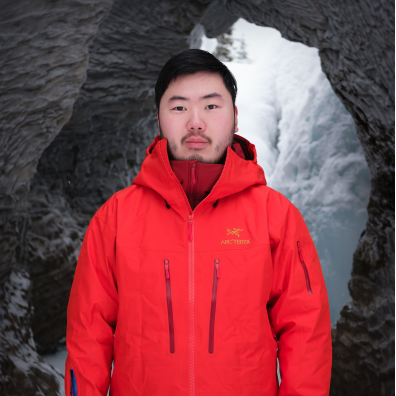 韩进一(China)
Nature and landscape photographer, Fuji official cooperative photographer, CSVA Chinese starry sky photographer.
Tuchong.com senior landscape photographer. Signed contracts with Visual China, RAW.cn, Gerry Images, and other platforms, and published many articles in magazines such as "China Photography" and "Friends of Photography"
2022 IPA Professional Honorable Mention, 2022 Austrian Trembeau Super Photography Tour Gold Award, 2022 Astronomy Photographer Competition First Prize, 2022 Tuworm Annual Top 100 Image Authors.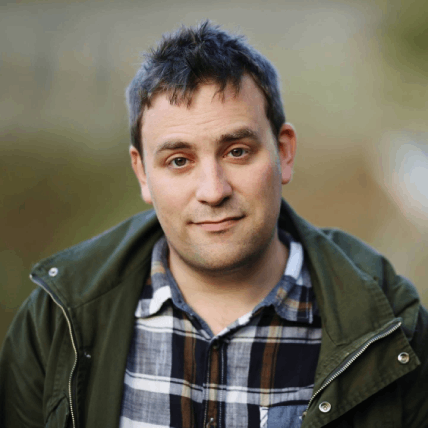 Christopher Frost(United Kingdom)
Christopher Frost is a landscape and wedding photographer in Wales. He runs one of the biggest YouTube channels about photography in the UK, where he has tested over 500 different camera lenses.Youtube followers 31.1W.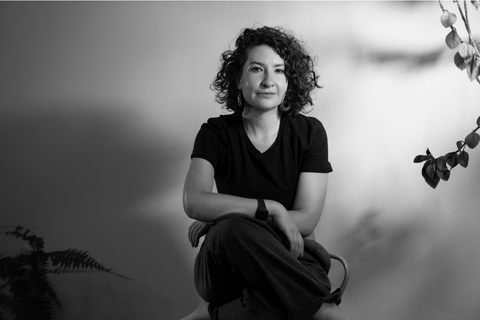 Isadora Romero(Ecuador)
Isadora Romero is an Ecuadorian freelance visual storyteller based in Quito, Ecuador. She is interested in social, gender, and environmental issues. Her visual essays, exploring the border between art and photojournalism, seek different approaches using various narrative tools.
Romero is the co-founder of Ruda Colectiva, a collective of Latin American women and non-binary photographers.
She was selected for the Prince Claus Fund's Cultural & Artistic Response 2022, the Magnum Foundation's Photography and Social Justice Fellowship 2021, and is the winner of the Photojournalism for Peace Prize and the Ecuadorian Culture Grant in 2017, amongst others.
Romero's works have been exhibited in different countries in the Americas and Europe. She has worked with media outlets and NGOs from around the world and is a member of Women Photograph, Diversify Photo, and Everyday Projects.
World Press Photo Involvement: 2023 World Press Photo Contest jury member, 2022 World Press Photo Contest winner. 2020 Joop Swart Masterclass participant
5. Contest Sponsors
Special thanks to the sponsors of this photo contest!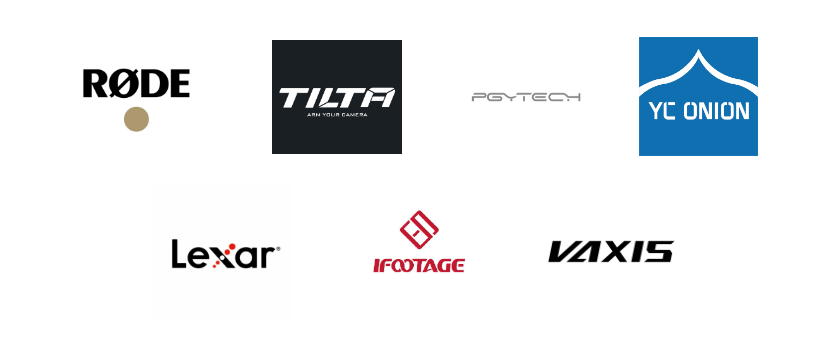 6. Photo Contest 2022 Review
First Prize: ClemensWeiskopf-#Viltrox85mmf1.8markII-_Moody Swanlake
Second Prize: Novie Bruce Duron - #Viltrox 85mmF1.8I E - SUMMER SURFER
Second Prize: Simon Harre -#Viltrox 85mmF1.8II FE - Pink
Third Prize: MarkellosPlakitsis - Viltrox 24mmF1.8 FE - Spring2022_01
Third Prize: Rowell Clenuar  - #Viltrox 85mmF1.8II FE - Xianne Turns 18
Third Prize: yookwanghyun,viltrox24mmf1.8,milkyway
7. Disclaimers
1, all entries must be shot with Viltrox lens to be eligible for selection, if found that the requirements are not met, the works will be disqualified from winning;
2, the competition does not limit the style, subject matter; entries should indicate the title, shooting location, time, description of the work (optional), the specific model of Viltrox lens and other basic information;
3. There is no restriction on the gender, age and occupation of the contestants;
4, the work must be taken by the participant himself, with independent copyright, black and white, color is not limited;
5, the author can make post-production adjustments to the work without changing the original appearance of the photo (including stacking, HDR, stitching and other creative techniques using the same sequence of photos), but may not modify the content of the photo, and may not increase or decrease the original image, composite images and other operations;
6、Posted works indicate the model of the Viltrox equipment used, retain the EXIF information of the photo, if not marked in full, the work is not eligible to participate, the participant must re-upload the work and marked in full;
7, the participant release the work to participate, that is, the default allows the organizer to have a signature, the promotion of the use of activities related to;
8. Please do not add watermark, JPG format, single photo file maximum not more than 20M; the works must retain the original EXIF information and the original image, if the original file cannot be provided for proof due to disputes over copyright and other intellectual property rights, the organizing committee has the right to disqualify the works from winning;
9. Please upload the works containing EXIF information, if no EXIF information works are shortlisted, the author must provide the original image of the work and proof of holding Viltrox lens, if the original image cannot be provided, the award will be disqualified.