Roll over image to zoom in
Description
With COB new technology adopted, the Weeylite ninja 400 is made with high color rendering index bicolor COB LED lamp beads, of high light efficiency, color temperature, long life which can be used in photography, studio, exhibition hall and makeup etc. A decent choice of fill light for the scenes with high standard requirement of light sources.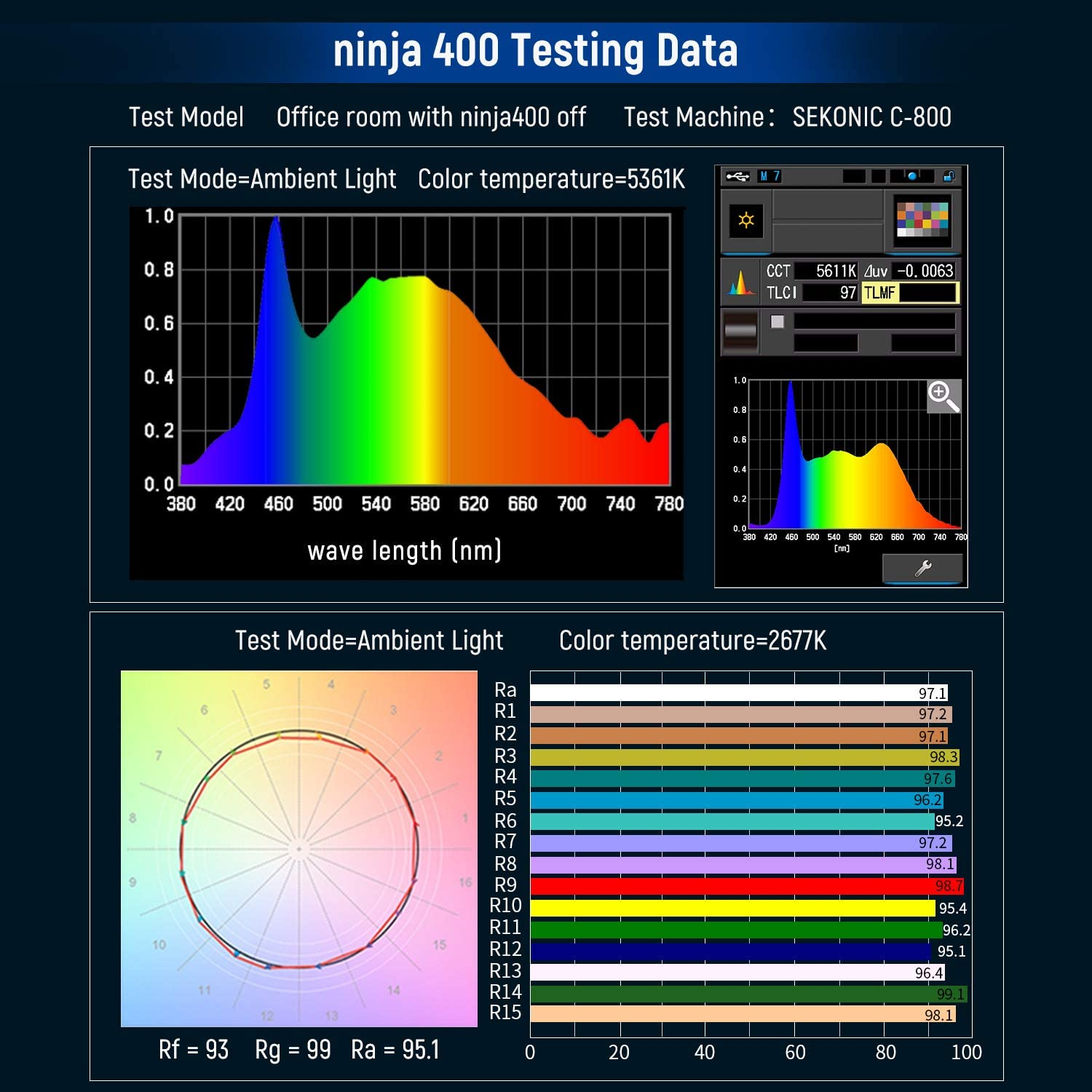 Specifications
Model: ninja 400
Dimming method: Host control/iphoneAPP/Bluetooth/DMX
Color temperature: 2500K-8500K t 300(fixed)
Brightness: 20%~ 100% (Adjustable)
Max.Brightness: 12750LM
Max.illuminance: 3570Lux / 2m,16700LUX/1m. (Use the machine glossy condenser to testthe data)
Lamp beads: Constant power output, up to150W
Continue light time: About 1 hour (Lithiumbattery "BP-L60A" 14. 4V 5.4Ah)
Group: 6 Group(A,B,C,D,E,F)
Channel: 1~19
Color rendering index: ≥95 (RA)
Power Adapter: Input: AC110-240V~50/60Hz;
Output: DC24V/8A Three-pin Cannon port
Lithium battery: V-type lithium battery:"BP-L60A" 14.8V 5.4Ah series/other V port 14.8V batteries
Size: 233 x 160 x 120mm
Weight: 1660g
Package include
1* Weeylite ninja 400 LED Light
1* Lamp Shade
1* RC-11 Remote control
1* Controller
1* Power Adapter
1* Power Cord
1* Connecting Cable
1* Carrying Case
1* Bag Strap
1* Messenger Bag Strap
1* User Manual
1* Warranty Card
Payment & Security
Your payment information is processed securely. We do not store credit card details nor have access to your credit card information.